You're invited to the Plant Protein and Atlantic Canada Virtual Conference
The global demand for plant protein is increasing – what does this mean for Atlantic Canada?
The conference will look at several questions facing growers, producers and exporters as more and more consumers reach for plant protein.
To register, click here: http://bit.ly/ACplant.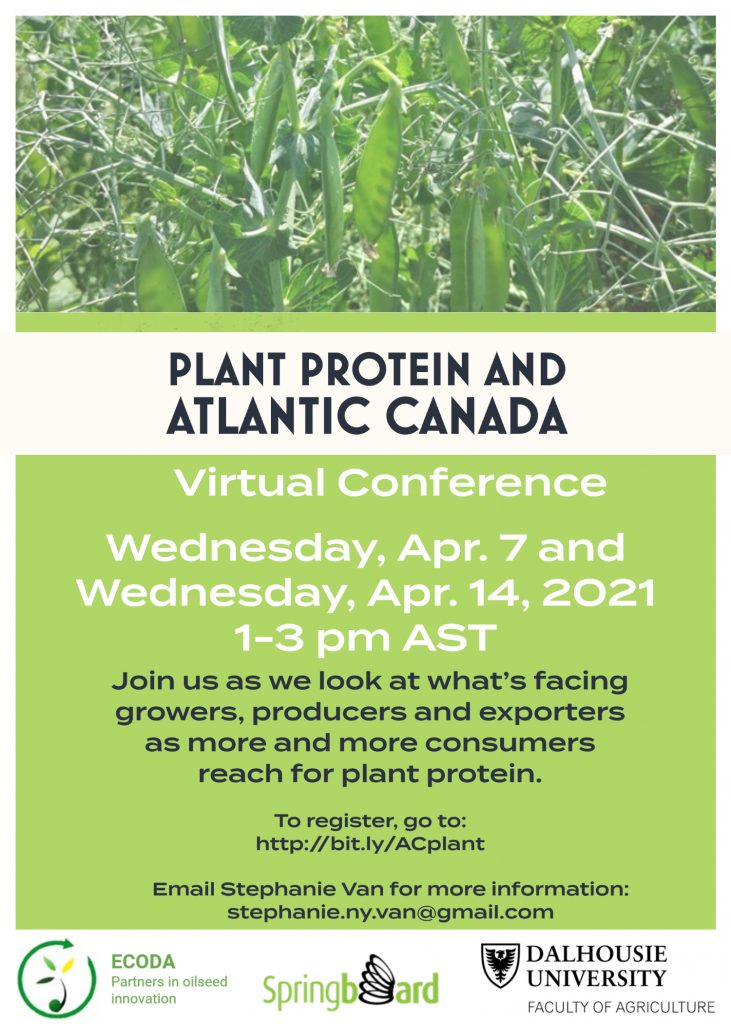 Plant Protein and Atlantic Canada Virtual Conference